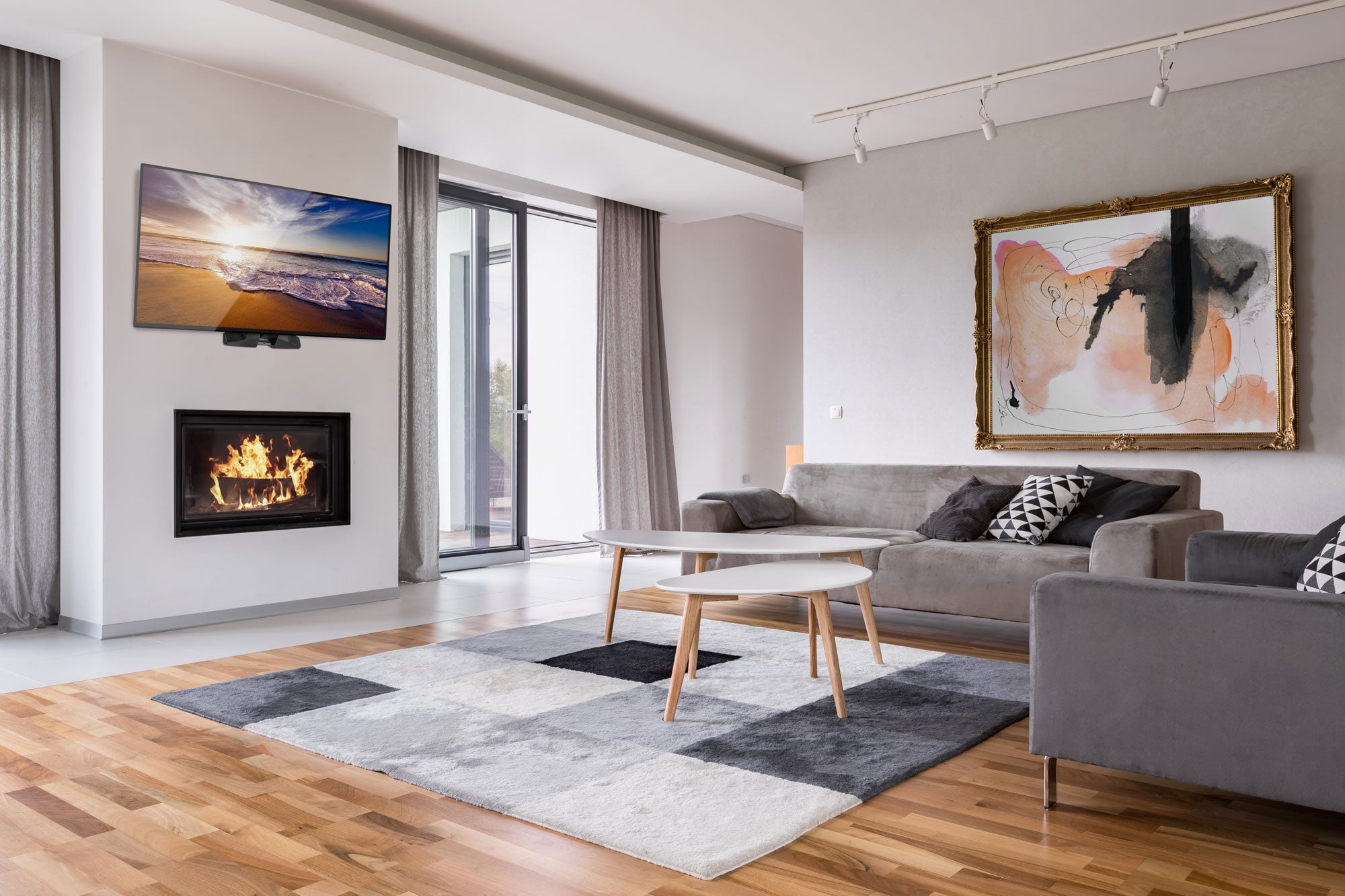 There are many great 70 inch TVs available in the market, offering an excellent combination of features, performance, and value. Some of the most popular brands include Sony, LG, Samsung, Vizio, and TCL. Some models feature a 4K UHD panel with HDR support and have built-in smart TV platforms. Which 70 inch TV is the best coice for you depends on your specific needs and preferences, such as picture quality, smart TV features, and budget.
Features on a 70 Inch TV
The specific features on a 70-inch TV will depend on the brand and model of the TV, but here are some common features you might find:
Screen resolution: 70-inch TVs are typically available in 4K or 8K resolutions, which offer incredibly sharp and detailed images.
High Dynamic Range (HDR): This technology improves the contrast and color of the picture, making it more vibrant and realistic.
Smart TV functionality: Many 70-inch TVs offer smart TV features, which allow you to access streaming services like Netflix and Hulu, browse the internet, and control your TV with your voice.
Gaming features: If you plan on using your TV for gaming, look for features like low input lag, variable refresh rate (VRR), and support for high frame rates (such as 120fps).
Refresh rate: The refresh rate refers to how quickly the TV can display new images, which affects the smoothness of motion on the screen. Higher refresh rates (such as 120Hz or 240Hz) can reduce motion blur.
Audio quality: Some 70-inch TVs come with built-in speakers or soundbars, while others require external speakers to achieve high-quality sound.
Inputs and outputs: Look for a TV with multiple HDMI and USB inputs, as well as other connections like Ethernet and optical audio, so you can connect all your devices.
Design: Finally, consider the physical design of the TV, including its size, weight, and bezel size, as well as any mounting options that are available.
Where Can I Buy the Best 70 Inch TV?
There are many places where you can buy a 70 inch TV, and the best option for you may depend on your budget and location. Here are some of the most popular options:
Amazon: Amazon is a popular online retailer that offers a wide variety of 70 inch TVs from top brands.
Best Buy: Best Buy is a large electronics retailer with physical stores across the United States and an online shop. They offer a wide selection of 70 inch TVs from popular brands. 
Walmart: Walmart is a discount department store that offers a range of electronics, including 70 inch TVs online and in-store. 
Costco: Costco is a membership-based warehouse club that offers a variety of products, including electronics. They have a limited selection of 70 inch TVs.
B&H Photo Video: B&H is a popular online retailer that specializes in photography and video equipment, but they also offer a selection of TVs.
When purchasing a 70 inch TV, be sure to consider factors such as picture quality, sound quality, connectivity options, and smart features. It's also important to read reviews from other customers and compare prices across multiple retailers to ensure you're getting the best deal.
TV Mount For the Best 70 Inch TV
When looking for a TV mount for a 70 inch TV, it's important to consider the weight and VESA pattern of your television, as well as the type of mount you prefer. Here are some options to consider:
Full-motion mount: A full-motion mount allows you to adjust the angle of your TV in multiple directions, which can be useful if you want to change the viewing angle. 
Tilting mount: A tilting mount allows you to adjust the angle of your TV vertically, which can be useful if you want to mount your TV higher up on the wall. 
Fixed mount: A fixed mount holds your TV in a fixed position, which can be useful if you don't need to adjust the viewing angle. 
Ceiling mount: If you want to mount your TV from the ceiling instead of the wall, a ceiling mount is what you want to look for.
When choosing a TV mount for your 70 inch TV, be sure to check the weight capacity and VESA pattern of the mount to ensure that it's compatible with your TV. All these types of mounts typically have a weight capacity of at least 100 pounds, which is more than enough for most 70 inch TVs. Additionally, consider the viewing angle you prefer and the location where you want to mount your TV to help determine which TV solution is best for you.
TV Stand For the Best 70 Inch TV
When it comes to finding the right TV stand for a 70-inch TV, there are a few factors to consider. You want to make sure the stand is sturdy enough to hold the weight of the TV, has enough storage space for your media devices, and fits the style of your room. Here are some suggested TV stands from Mount-It!'s collection:
MI-853 Swivel Tabletop TV Stand: This universal freestanding TV base gives you the freedom to set your TV up anywhere. It's clean lines and sturdy glass base make for a perfect complement to any TV.
MI-863 Extra-Large Entertainment Center: This extra-large entertainment center creates a spacious area for your TV and media equipment. The black silk screen and powder-coated aluminum steel structure provides a secure, stable, and sturdy construction.
---