How to Use Your Computer Monitor as a TV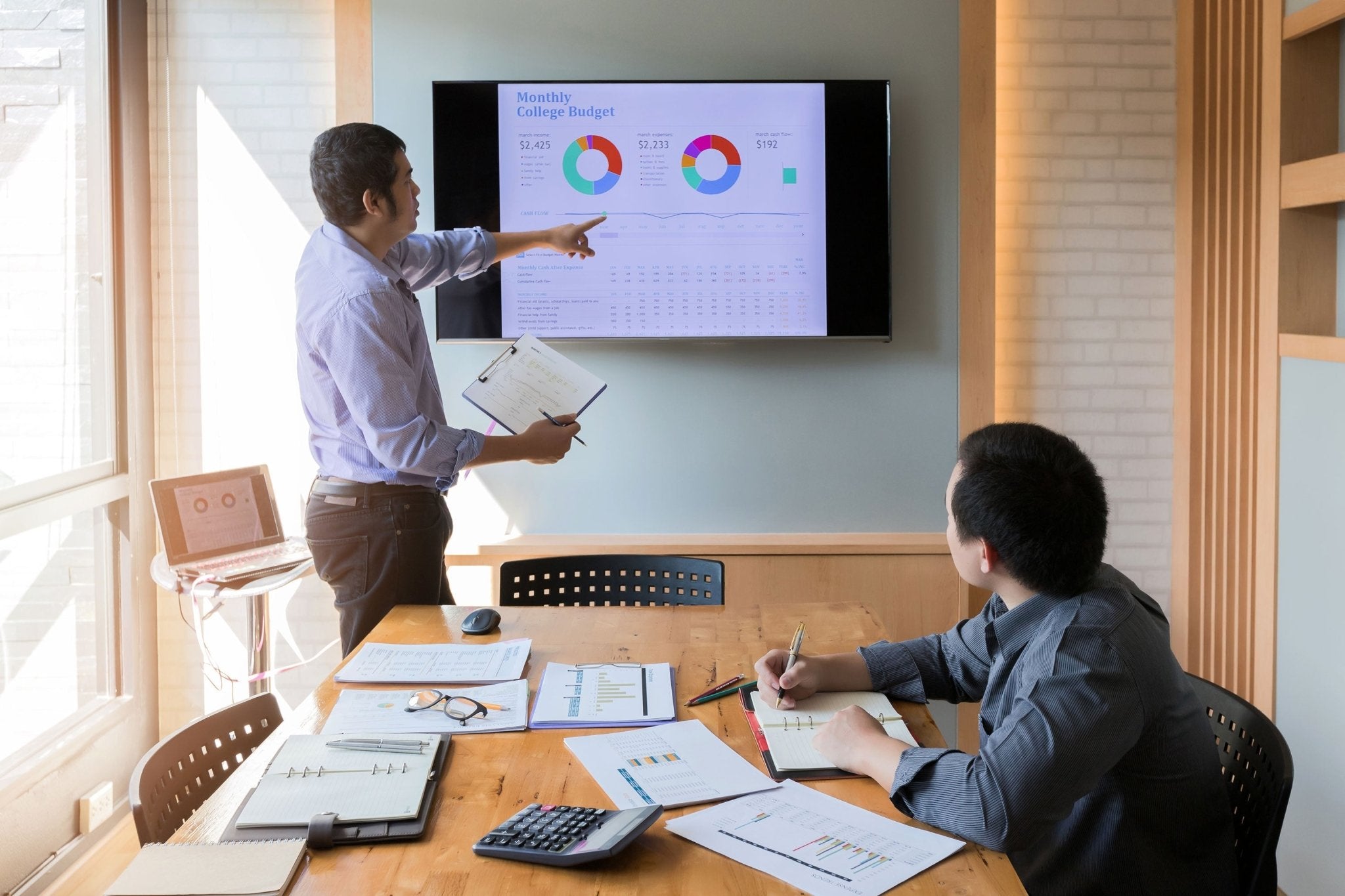 In the modern world of technology, we can use electronic devices in multiple ways for communication. The adaptability takes a technical setup that allows you to get the benefit of a bigger screen without the need for a separate TV. When learning how to use a computer monitor to watch TV, there are a few things to consider before going this route. These include checking for inputs, audio, and cable box outputs on your equipment. 
First, the computer monitor must have an HDMI input. If not, you'll need an adaptor to convert to HDMI from a DisplayPort connection or a DVI/VGA connector. Second, the monitor will need to have built-in audio in order to stream TV shows. Again, if this isn't already built into the monitor, you'll simply need an HDMI adapter or external speakers. Finally, the cable box must have a DVI or HDMI output. After you've determined you have the right equipment, the next step is to plan your ideal setup to watch TV. 
Select the Optimal Computer Mount for Your Setup
There are several computer monitor desk mounts and wall mounts to choose from, in addition to stands and risers for a variety of different setups. Factor in your budget and space limitations when deciding which kind of monitor mount will work best for you. As well, take into consideration which part of your body is affected by poor ergonomics when selecting and installing these functional mounts for the best experience, as these monitor mounts are meant to help improve your performance and productivity while at work.
Dual Arm Monitor Wall Mount
One space-friendly solution is the Dual Arm Monitor Wall Mount. It's an affordable way to maximize your area even if you are in close quarters. By taking the monitor off of a desk or table top and attaching to the wall, it automatically declutters and frees up space. Each arm of this model holds up to 17.6 pounds and screens up to 32" on a freestanding base. The arms tilt 80° and rotate a full 360° to adjust to various positions. 
Triple Monitor Desk Mount with USB & Audio Ports
Alternatively, the Triple Monitor Desk Mount with USB & Audio Ports allows you to position your monitors to the angles you need. It holds up to 15.4 pounds per monitor for a total of 42.6 pounds with full-motion arms and easy-lift gas springs for modified positioning. This design gives you the option to stream or view different content on different screens to make the most of your setup. By using Apple TV, Netflix, Hulu, Google Chromecast for example, you can easily turn whatever size inch monitor into a Smart TV for your enjoyment.
The integrated USB 3.0 port and audio port are easily accessible in the front with the matching cables hidden to create a more pleasing aesthetic, especially when using for office purposes. There are also monitor mounts that allow up to six monitors at a time when that's necessary for multiple viewing. Pick the one that meets your particular needs. For example, by using these mounts, you can learn how to set up multiple monitors for gaming or for working cross-functionally.
When you need to convert a single computer monitor to use as a Smart TV, it cuts down on the amount of electronics you need for when it comes down to how to successfully work from home. It allows you to optimize your equipment and space both at home and in the office as needed. The capabilities electronics have now allows you to cast audio and video from your smartphones to television screens and from television to computer monitors and vice-versa. All it takes is adaptability to make the most of what you have. Whether you have all Apple products, an android phone, or a PC monitor, there are opportunities to achieve the desired result of a TV set made from other electronics.
Rely on Adaptors to Work with Your Current Equipment
When it comes to having the equipment you need for productivity and entertainment, there may not always be space or extra budget to buy new electronics. Once you've learned how to use your computer's monitor as a TV, it gives you more options for your space versus trying to fit in an additional screen to what may be an already cluttered space. Generally, it's more cost-effective to use a computer monitor as a TV set rather than vice-versa, depending on screen size. 
If you want to use an Apple or PC monitor you already have available, consider if it has built-in speakers (many modern ones do), updated resolution (pixels ranges from full HD up to 4K), and the appropriate screen size and ports. As with the evolution of other electronics, computer monitors are designed to do more with less. Even if they do not come with all the capabilities required to use as a TV right off the bat, there are HDMI and DisplayPort cable adapters available that make the connection seamless and easy to configure.
Whether you want to make room in your office or are figuring out a way to set up a sophisticated gaming area, using a computer's monitor as TVs give you flexibility with quality sound and resolution to work into your personalized space. The advantage of having wall mounts or desk stands provides additional room as needed.
There's no need to have a jumble of cords or monitors taking up valuable desk or table space when you have flexible options like these available. Monitor wall mounts and desk stands can hold the weight of average computer monitor sizes while remaining sturdy and reliable. 
If you're thinking about paring down your electronics or repurposing your computer monitor as a TV, sketch out how you want the setup to be and take into account what accessories or adapters you may need to get started. You may be surprised how little it takes to get the ultimate setup you've been looking for with the ideal pixel density, screen size, and audio capabilities.
---